編號 107 的 1923 年 Leica 0-Serie 古董相機價值 €1,320,000 (約 1,467 萬港元) ,是 Leica 0-series 的第7款相機,也是第一台出口到美國的 Leica 相機,當年製造了 25 部來測試市場反應,後來並沒有推出市面便停產,數量之少,極為珍貴。
這次拍賣是由WestLicht Photographic Auction 舉辦,拍賣底價 €200,000,原本預計將以 €50,000-450,000 賣出。據報這次拍賣得勝者是一名亞裔收藏家,用了不到20分鐘便勝出拍賣。
這一台編號 107 的 Leica 相機在 2007 年在 同一拍賣會以 €336,000 賣出,不到四年便升值3倍,看到古董相機也是不錯的投資選擇。
歷代最貴 Leica 相機:
A chrome Leica MP2 + motor  €440,000
The MP2 was the first experimental Leica M-camera for use with electric motor. Only 21 chrome cameras were produced, less than 10 are known to exist with the original electric motor. It comes from the second batch of 15 cameras (nos.952001-952015), Lager I shows nos. 952003, 952005, 952007, 952015. The offered camera is in near mint and 100% original condition, offered for the first time, with the matching Wetzlar electric motor and the power source handle also in near mint condition, matching rigid Summicron 2/5cm no.1581798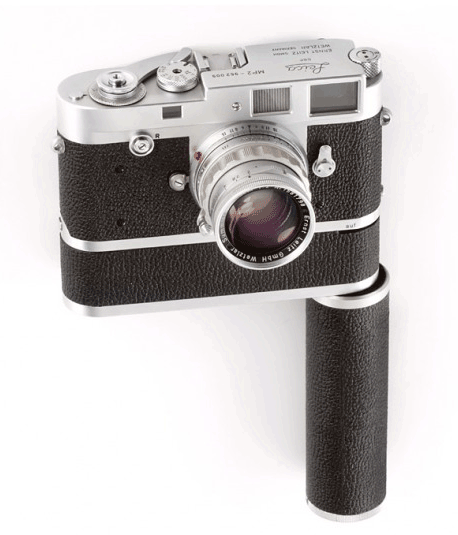 Leica M2 grey €100,000
In 1960 twenty M2 grey painted cameras were delivered to the US Air Force in Germany, the offered camera no.1005767 is in 100% original and working condition, with nice patina, only approx.10 cameras are believed to exist, first time to be sold in public auction, with matching Close-focus Summicron 2/50mm no.1784148 (cond.B)



Leica M9 Titan prototype €55,000
Fully working prototype no.2 of the famous Titanium edition designed by Walter de'Silva, this camera has an analog viewfinder (the edition of 500 cameras was equipped with LED illumination of the bright-line frames in the viewfinder), complete with the matching Titanium Summilux 1.4/35mm, all accessories and boxes.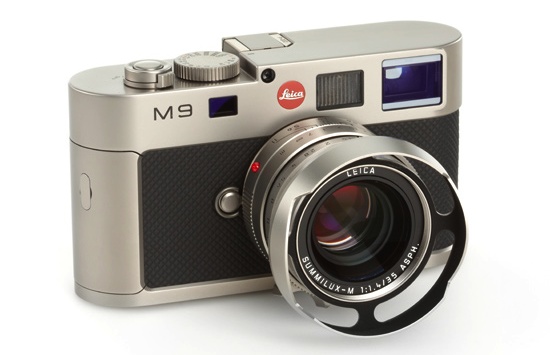 拍賣會盛況: